Scenic Hudson
Scenic Hudson preserves land and farms and create parks that connect people with the inspirational power of the Hudson River, while fighting threats to the river and natural resources that are the foundation of the valley's prosperity.
Grantee Profile
Scenic Hudson is a non-profit working in the Hudson River to address climate change, confront environmental injustice, and transform polluted industrial sites into new public spaces. Its team of experts combines land acquisition, support for agriculture, citizen-based advocacy to create environmentally healthy communities. Since Scenic Hudson's founding in 1963, more than 48,000 acres of at-risk land have been preserved. Scenic Hudson believes that the earlier young people engage with nature, the more likely they are to develop a lifelong attachment to it and has created outdoor classrooms for students to empower the next generation of environmental stewards. In 2019, Scenic Hudson launched the Northeast Carbon Alliance, a group of farmers, land managers, scientists, and policy experts dedicated to accelerating climate-smart farming practices. NECA is building a model for sequestering carbon in collaboration with over 40 organizations across the Northeast.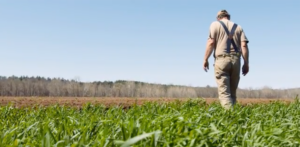 About Our Grants:
In 2023, the Woodcock Foundation made a general operating grant of $22,000 to Scenic Hudson to support its efforts in protecting and enhancing the Hudson Valley.