Miistakis Institute for the Rockies
Miistakis, a Blackfoot appellation referring to the Rocky Mountains of Montana/Alberta/ British Columbia, is literally translated as "backbone."
Grantee Profile
The Foundation's support for the Miistakis Institute emanates from a recognition that for large landscape conservation to be successful over the long term, there needs to exist within that landscape a balance of humankind and the natural world. Miistakis, a conservation nonprofit organization and research institute that was founded precisely with that balance in mind, undertakes and supports pure and applied research in the ecosystems of the Rocky Mountains and surrounding regions. Miistakis takes knowledge from the academic world and transfers it to the realm of land and resource management. Miistakis works on highway mitigation efforts, which results in cost savings at high collision zone due to the costs associated with animal vehicle collisions. There has been an annual cost saving of $152,629 USD from highway mitigation at two key states along Highway 3 in Alberta, Canada.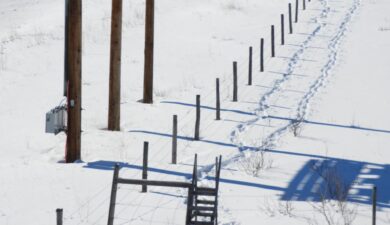 About Our Grants
In 2022, the Woodcock Foundation awarded the Miistakis Institute a one-year $45,000 grant to support integrating ecological connectivity and planning in Alberta. Additionally this grant will support communications capacity.