Castanea Fellowship
The Castanea Fellowship envisions a world where our food is the source of health, equity, and well-being for all.
Grantee Profile
The Castanea Fellowship is a multi-sector collaborative that creates opportunities for transformative leadership to thrive. It is a two-year fellowship for diverse leaders working for a racially just food system in the areas of health, environment agriculture, regional economies, and community development. The Fellows will build power to shift structures and culture towards the creation of a more equitable, sustainable, and healthy food system for children, families, and all communities. The Castanea Fellowship is nurtured by a Steering Committee, supported by an advisory council, informed by food system change-makers, and inspired by a decade of successful alumni from the W.K. Kellogg Food and Community Fellows.
About Our Grants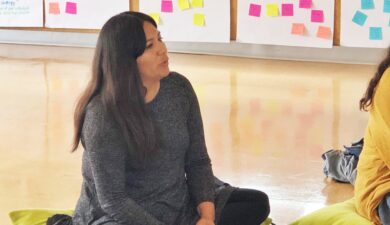 In 2022, the Woodcock Foundation awarded the Castanea Fellowship a one-year $100,000 grant to support its efforts to empower a diverse set of leaders to transform the food system. The Woodcock Foundation, as a founding funder, helped support Castanea's inaugural cohort engage in a series of skills development, movement mapping, collaboration, and reflection. This year's funding will help Castanea achieve its goals to incubate shared visions and shared strategies that will empower food systems leaders to devise new models for systemic change. In 2022, the Foundation also awarded a $10,000 general operating grant in response to inflation.