Perennial Fund
The Perennial Fund is an alternative lender for farmers, focused on accelerating the transition of farms to sustainable and regenerative agricultural practices.
PRI Profile
The Perennial Fund is a project of Mad Agriculture, providing a new source of patient and flexible capital to farmers and ranchers in the Midwest to transition traditional acreage to regenerative and organic production. It provides operating loans as well as equipment and infrastructure financing. The Fund was established in response to the recognition that regenerative organic production creates long-term ecological and financial wealth, but the first few years of transition are generally not profitable.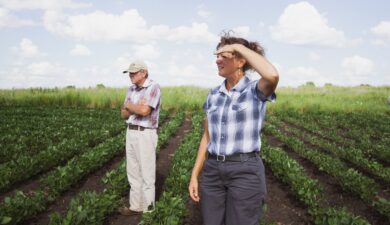 Especially for small and mid-sized farmers, existing financing mechanisms and buyer demands do not give them enough working capital to stay afloat during the transitional years. By working directly with farmers in transition, the Perennial Fund helps provide the support and expertise that farmers need to liberate themselves from big agriculture and do better for their families, their communities, their customers, and the world.
This innovative Fund is propped up to revolutionize organic and regenerative agriculture for mid-sized farmers focused on row crops. The Perennial Fund intends to do so through flexible capital, technical assistance, and supply chain support. It will also leverage the organic transitions occurring as a result of financing to conduct an extensive research project to measure the impact on soil health, farmers' livelihoods, and more. The goal of the findings is to make the case for more farmers to transition their acres, re-align how we think about risk in agriculture, and influence policy.
Highlights
The Perennial Fund launched in 2020 and quickly hit its $10 million raise goal from mission-aligned investors. The Perennial Fund is impacting over 15,000 acres of farmland and anticipates that number will rise to nearly 30,000 by the end of 2021.