NESsT Social Enterprise Loan Fund
NESsT Social Enterprise Loan Fund lends to enterprises in South America creating jobs in developing communities.
PRI Profile
NESsT is a nonprofit that works in emerging countries with social enterprises that generate dignified jobs for people in need, so that they become self-sufficient and determine their own futures. It operates an incubation program that provides tailored financing and one-on-one business development support to enterprises.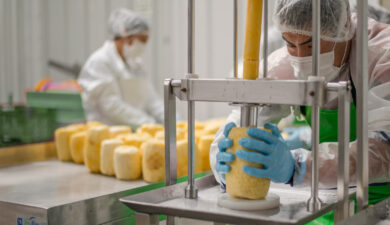 Throughout its history, NESsT has improved lives and supported social enterprises. NESsT established the Social Enterprise Loan Fund (SELF) to provide additional growth capital to Latin American businesses initially in its own incubation portfolio, with plans to source outside its portfolio as it grows.
Highlights
Since July 2018, NESsT has analyzed 44 companies, of which 20 are in Peru and 24 are in Colombia. Examples of companies receiving loans include Inka Moss, a sustainable agriculture enterprise that exports moss to Asia and Europe, and GreenBox, an enterprise that exports dry fruit to Europe.