Acumen Latin America Early Growth Fund (ALEG)
ALEG is investing in early growth stage companies that are transforming the lives of the poor in fast-growing, underserved markets in Latin America.
PRI Profile
Acumen Latin America Early Growth Fund (ALEG) has identified a financing gap for small-to-medium (SMEs), and an opportunity in the underserved Latin America market, where the low-income population accounts for 405 million people. In Latin America, SMEs represent 90 percent of total businesses, generate more than half of total employment, and make up nearly a quarter of GDP.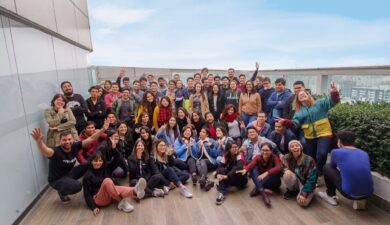 The growth of these businesses is constrained by a lack of access to credit or funding, with SME financing being the "missing middle," as banks tend to serve large enterprises and corporations while microfinance serves entrepreneurs on a smaller scale. ALEG is focused on investing in innovative businesses that are serving low-income populations in Colombia, Peru, Guatemala, Honduras, Nicaragua, and El Salvador. ALEG targets investments in the agribusiness, education, and energy sectors.
Highlights
ALEG will invest in 8 to 12 SMEs, with half of its investees falling into the agriculture sector, another 30-40 percent in education, and the remaining 10-20 percent in energy companies.