Texas Organizing Project
TOP works to improve the lives of low- and middle-income Texas families of color by building power through community organizing and civic engagement.
Grantee Profile
The Texas Organizing Project Education Fund is the 501c3 arm of the Texas Organizing Project, the largest grassroots organization in Texas, with the capacity to engage in year-round community organizing. TOPEF's mission is to bring together Black and Latino Texans to fight for real change by organizing community members around causes relevant to them. It aims to transform Texas into a state where working people of color have the power and representation they deserve. Since its founding in 2009, TOPEF has grown to a staff of more than 45, with a base of over 285,000 grassroots supporters. It works on the ground and in neighborhoods of the emerging population of Texas – people of color and millennials. TOPEF's work is concentrated in the largest and fastest growing counties of Harris, Fort Bend, Dallas, and Bexar. TOPEF has consistently targeted 200,000 low-propensity voters and has empowered them to see the impact of voter participation and community organizing. TOPEF's priority issues are criminal legal reform, economic and housing justice, healthcare access, immigrants' rights, civic engagement, and climate justice.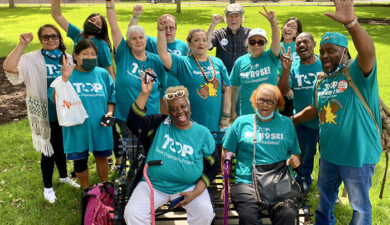 About Our Grants:
In 2023, the Woodcock Foundation made a two-year grant in the amount of $220,000 to the Texas Organizing Project to support primary purpose activities.