Movement Voter Project
Movement Voter Project connects donors with the best and most promising local community-based organizations, with a focus on youth and communities of color.
Grantee Profile
Movement Voter Project (MVP) believes in organizing and organizers. It supports hundreds of incredible organizations that both turn out unlikely voters and organize communities to grow their power and create transformation, from policy to the streets. It believes that supporting local movement vote groups is the most effective and most cost-effective strategy to transform the United States. It connects donors with the most effective grassroots voter organizations that work in communities representing the true diversity of the American people, and in turn, moves resources to directly impacted communities. It works with movements, organizers, and leaders nationally and locally to develop electoral interventions in ways that work for them.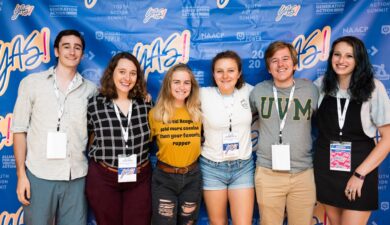 About Our Grants
In 2022, the Woodcock Foundation made a $150,000 grant to the Movement Voter Project to support its 501(c)(3) activities, specifically MVP's get out the vote efforts and voting rights advocacy and education work. $50,000 of the funds went to supporting MVP's capacity building program. In 2022, the Foundation also awarded a $15,000 general operating grant in response to inflation.