IDEO.org
IDEO.org empowers the poor by designing solutions to some of the world's most difficult problems.
Grantee Profile
Born in 2011 out of the global design and innovation firm IDEO, IDEO.org is a nonprofit design organization that works to empower the poor.  IDEO.org believes that the most potent weapon against global poverty is design. The solutions, systems, and social innovation that arise from truly understanding and designing alongside the poor are the most likely to offer hope and improve lives. Partnering with nonprofits, social enterprises, and foundations, IDEO.org practices human-centered design to directly address the needs of the poor in sectors like health, water and sanitation, financial inclusion, agriculture, and gender equity. A key pillar of IDEO.org's mission is to also spread human-centered design. By sharing, teaching, and empowering social-sector workers to practice human-centered design, it's elevating design as a poverty-fighting tool.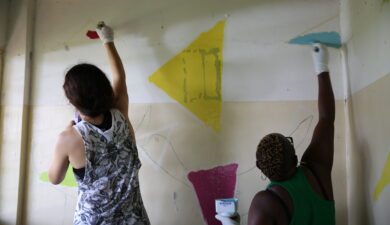 About Our Grants
In 2017, the Woodcock Foundation awarded IDEO.org a three-year, $225,000 grant. The general operating grant supports IDEO.org's efforts to improve the quality of life of poor and vulnerable communities through the design of solutions that put people first. In 2022, the Foundation also awarded a $7,500 general operating grant in response to inflation and a one-year $10,000 capacity building grant to support leadership coaching.