Acumen
Acumen builds businesses and develops leaders that work to solve the problems of poverty.
Grantee Profile
Acumen's mission is to create a world beyond poverty by investing in social enterprises, emerging leaders, and breakthrough ideas. Since 2001, Acumen has invested nearly $90 million in more than 80 companies and has impacted the lives of more than 100 million people. Acumen invests patient capital in early-stage companies, providing reliable and affordable access to critical goods and services – like health, water, energy, housing, and agriculture — to low-income customers.
Acumen's Global Fellows Program became the organization's flagship leadership development initiative in 2006. The Fellows work to create a world beyond poverty and based on dignity for all people by using their financial and operational skills to work closely with the management of Acumen's investee organizations. Most of the Fellows go on to become innovative leaders in the social change space.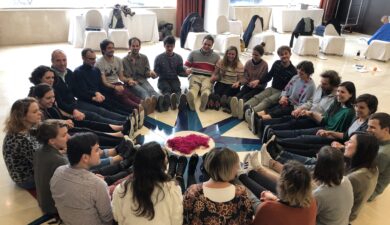 About Our Grants
In 2020, the Woodcock Foundation awarded Acumen a three-year, $500,000 grant to expand the reach and deepen the impact of its leadership programs. In 2022, the Foundation also awarded a $16,600 general operating grant in response to inflation.