Accountability Counsel
The Accountability Counsel strives to bridge barriers for communities and to create accountability in global finance that results in systemic change.
Grantee Profile
The Accountability Counsel is a legal nonprofit that supports communities around the world to protect their human rights and environment. As advocates for people harmed by internationally financed projects, the Accountability Counsel employs community driver and policy level strategies to access justice. The Accountability Counsel is made up of a global team working from four regions divided equally between the Global South and North, partnering with organizations and communities around the world. Headquartered in San Francisco, it has an office in Washington, D.C., a regional presence in Asia, and is currently building a presence in Africa.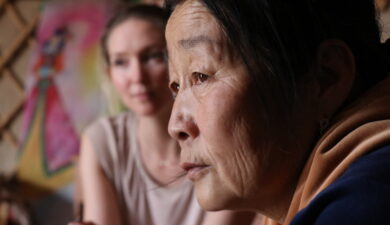 Through the Accountability Counsel's work, it supports communities to have their voices heard by investment decision makers. It has impacted the lives of over two million people facing human rights and environmental abuses. Its impact includes redesigned projects that now reflect community needs, harm stopped and prevented to defend water resources, and agreements resulting in compensation. It created and runs the Accountability Console, a comprehensive database of community complaints filed with accountability offices about the impacts of internationally financed projects.
About Our Grants
In 2023, the Woodcock Foundation awarded a three-year $300,000 grant to the Accountability Counsel as general operating support for efforts to amplify the voices of communities around the world to defend human rights and the environment.